For more than 20 years, Fox & Sons has been a trusted name in the Vernon home service industry. From plumbing maintenance and repairs to heating and cooling services, and even electrical repairs and replacements, we do it all! Through quality workmanship, exceptional customer service, and competitive pricing, we have become an A+ company with accreditation from the Better Business Bureau.
Fox and Sons was started in 1999 by Ted Fox Sr. and his son. At the time, the company was run out of a single car garage and a home office. It was a father and son operation for many years, with the occasional helper, until in 2008, when Ted Jr. purchased 49% of the company from his dad. A few years later, in 2012, he purchased the remainder.
With the help of his wife Sue, Ted Jr. re-imagined the Fox & Sons brand and really started to grow the company. His vision for Fox & Sons was to make a difference in the home service industry by creating a better place to work, offering people a real career, and providing a better, more professional customer experience. Over the last several years, Ted Jr. has accomplished all of this while still keeping vigil over the family name.
As a family-owned and operated company, Fox & Sons places a high value on trust. We've developed a trust with our clients over the last several years, and we don't take it for granted. Every day, our team works hard to make sure that we are upholding our reputation for being on-time, knowledgeable, friendly, and efficient.
Another thing we pride ourselves on is our integrity. At Fox & Sons, we are always upfront with our clients about everything from pricing to what work we feel needs to be done. Our technicians thoroughly assess the problem at hand and suggest a few different solutions. We talk you through the entire service, so you always know exactly what's going on. This way, there are no surprises!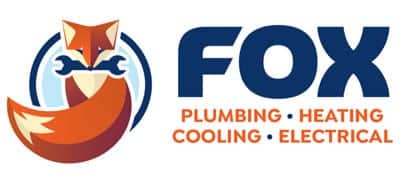 Fox & Sons takes great pride in being a name that Vernon can depend on. Over the more than 20 years we've been in business, we've been able to solve all manner of plumbing, HVAC and electrical issues, so there's no job too difficult for us!
Here are a few other great reasons you should trust Fox & Sons with your electrical, heating, plumbing, or AC services:
Contact us 24 hours through our scheduling service
We take the time to answer all your questions
We offer flat rate pricing on all services
Our Partner Plan members receive a 2-year part and labour warranty on all repairs